Best Meat and Rice in Taipei: Barbecue Pork Rice 御狀元烤肉飯 (Taipei, Taiwan)
Published on 17 August 2015
御狀元烤肉飯 (yu zhuang yuan kao rou fan) ("Emperor's Best Barbecue Pork and Rice" – not sure if that's the correct translation) is a meat and rice joint in Taipei near Taipei Main Station.
This was my favorite place to eat in Taiwan. I worked near Taipei Main Station and would eat here three to four days a week – for lunch and dinner on some days. It's extremely cheap and very tasty for meat and rice (and egg and vegetable) lovers.
Signature Dish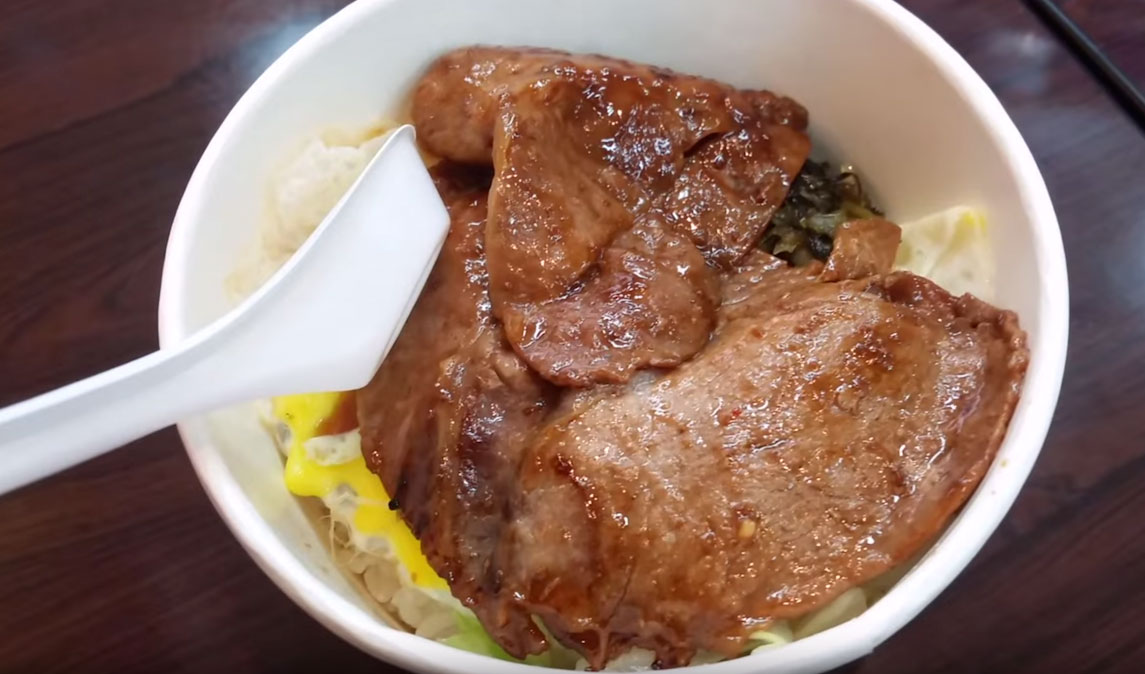 For 79 NT (less than 3 USD), the barbecue pork rice contains:
rice
fried egg
garlic cabbage
pickled vegetables
barbecue pork
yummy sauce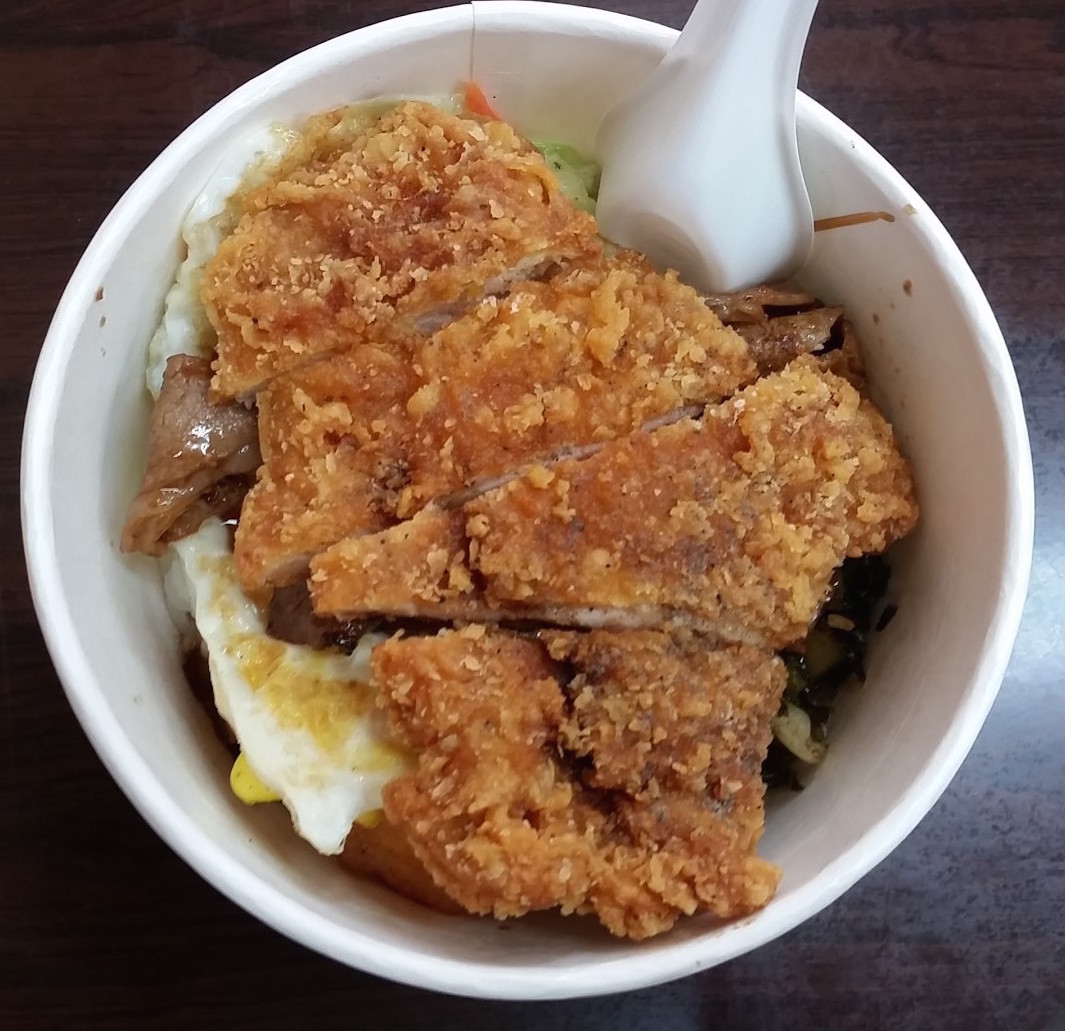 For an extra 6 NT (around 20 cents USD), they will add fried chicken cutlet.
Directions
The closest subway exit is Taipei Main Station exit M6 (Caesar Park Hotel). The store is located on Xuchang Street past the Paris Shop.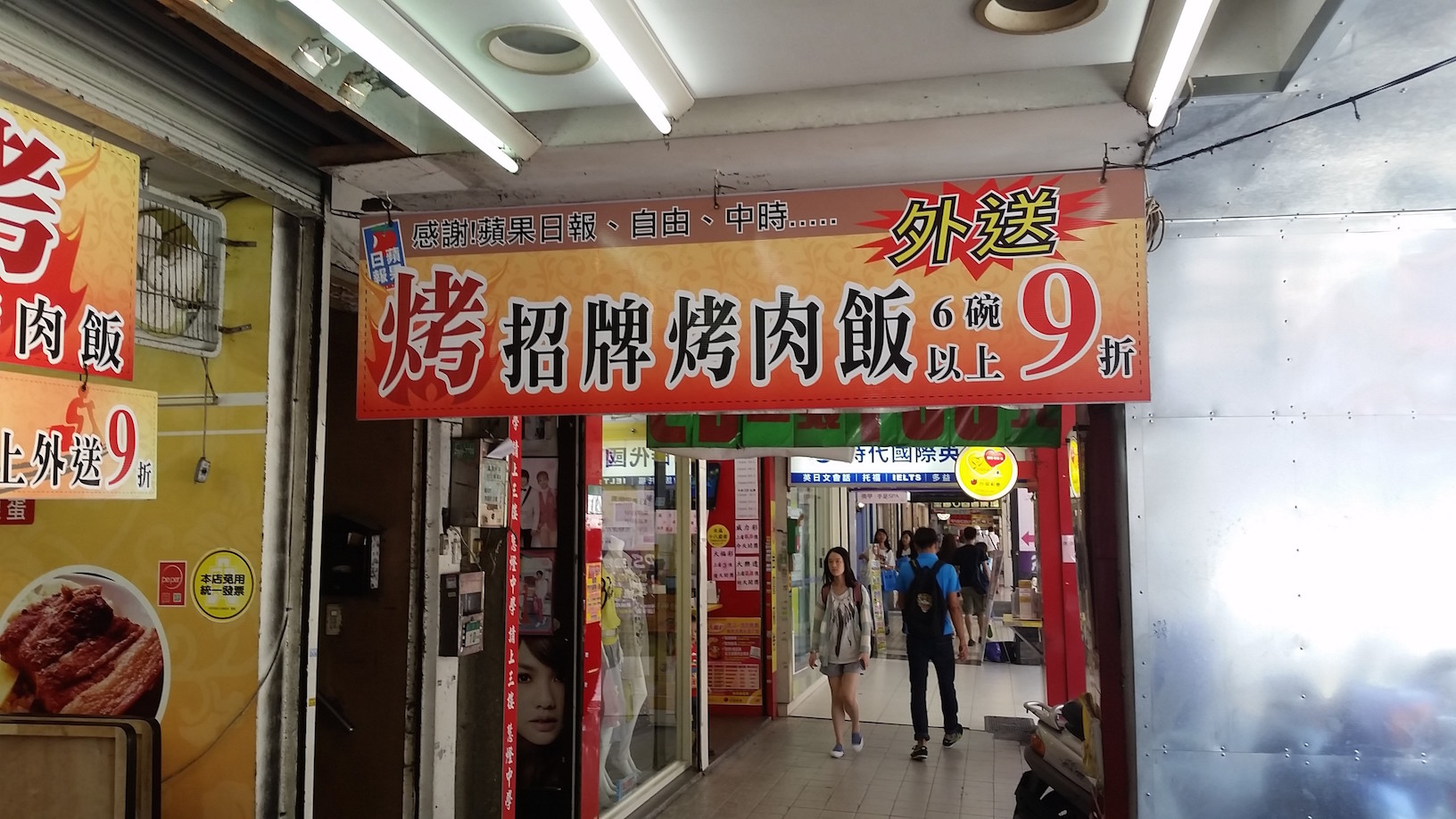 It may be helpful to see the Google Maps street view.
Menu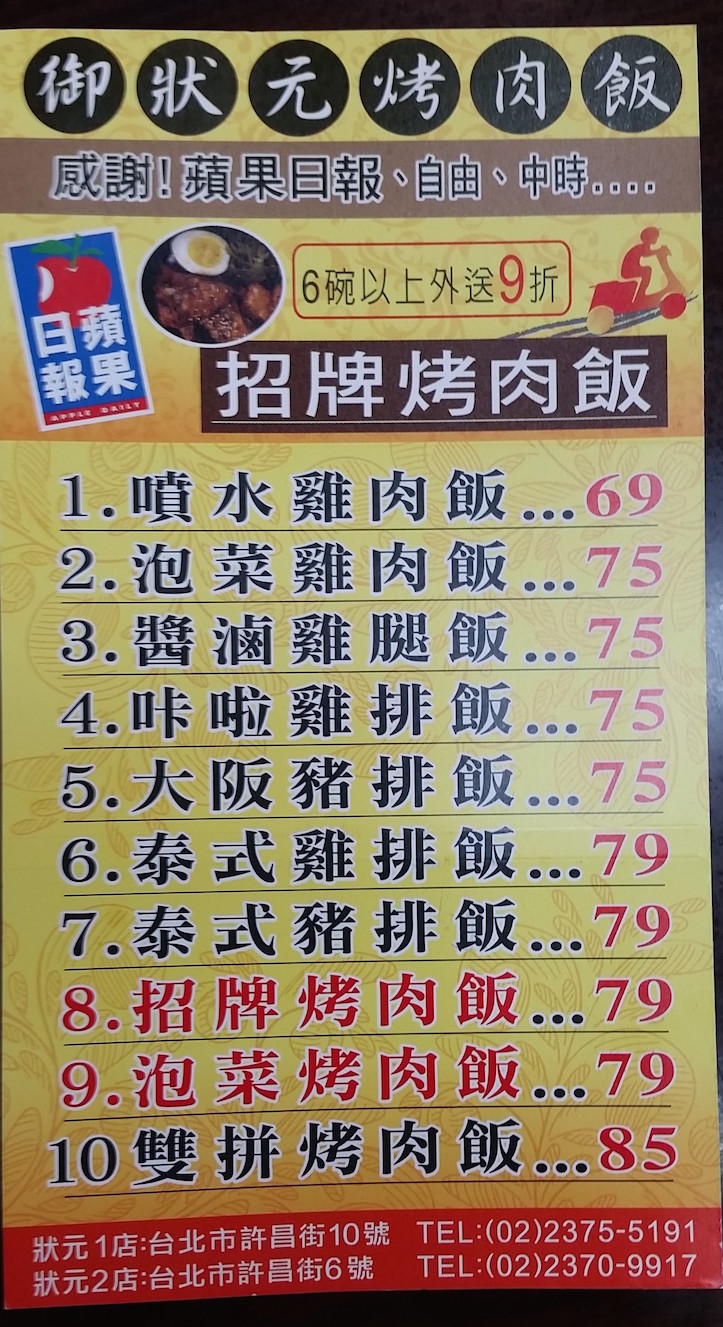 Translation
Frog rice (pen shui ji rou fan)
Pickled vegetables chicken rice (pao cai ji rou fan)
Soy sauce chicken leg rice (jiang lu ji tui fan)
Ka la (cracking?) chicken cutlet rice (ka la ji pai fan)
Osaka pork cutlet rice (da ban zhu pai fan)
Thai chicken cutlet rice (tai shi ji pai fan)
Thai pork cutlet rice (tai shi zhu pai fan)
Barbecue pork rice (signature dish) (zhao pai kao rou fan)
Pickled vegetables barbecue pork rice (pao cai kao rou fan)
Combo chicken and pork rice (shuang pin kao rou fan)
I've only had the barbecue pork and the combo (but I've tried it many times).
Last updated: August 2015