Transportation to Mount Dajti (Tirana, Albania)
Published on 30 August 2015
Mount Dajti is a mountain near Tirana, the capital of Albania. It is a popular picnic and hiking spot. This article includes directions and information from Tirana city center to Mount Dajti.
Directions to the cable car station
The Dajti Express cable car is the preferred method of going up. The site does not say its hours of operation, but as of August 2015 it operates from 9:00 - 22:00.
The cable car station is about 5 km from Skanderbeg Square, the city center.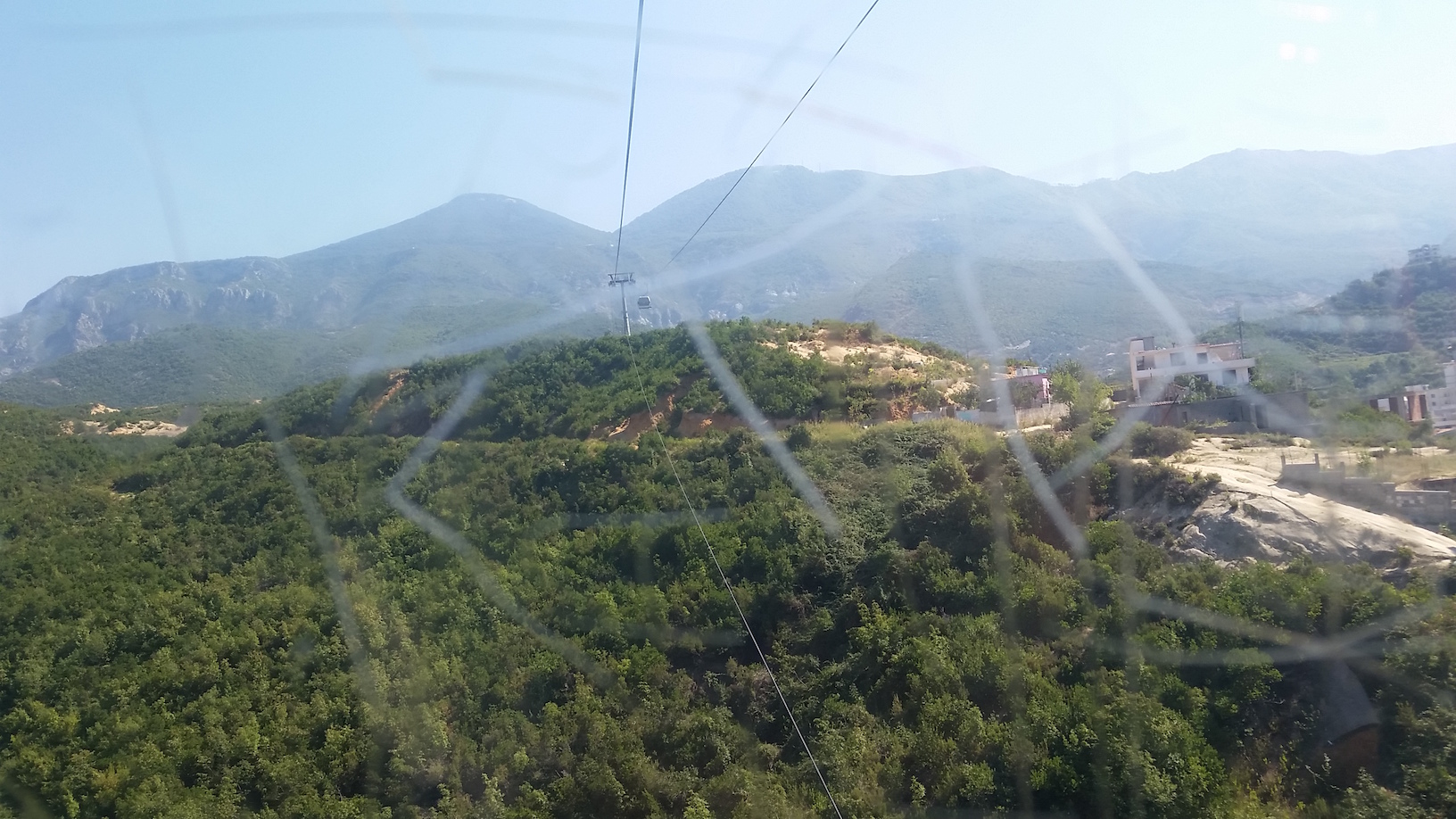 By public bus
The bus waits outside the clock tower near Skanderbeg Square, dropping you off a short, uphill walk from the cable car station. The bus should say Porcelani on it. It costs about 100 lek.
By Dajti Express van
I couldn't find information about this on the internet (I suspect nothing has been updated), but on my return trip, there was a free van that stopped directly at the cable car station at the base of the mountain.
The Google Maps link below shows where it dropped me off outside the cafes near Skanderbeg Square, which is likely where it picks up for a free trip to the cable car station. If you don't mind waiting, then you can wait there for a potential free trip by looking for the van pictured below (and let me know if you're successful!). People in Tirana are also very friendly, and it doesn't hurt to ask around.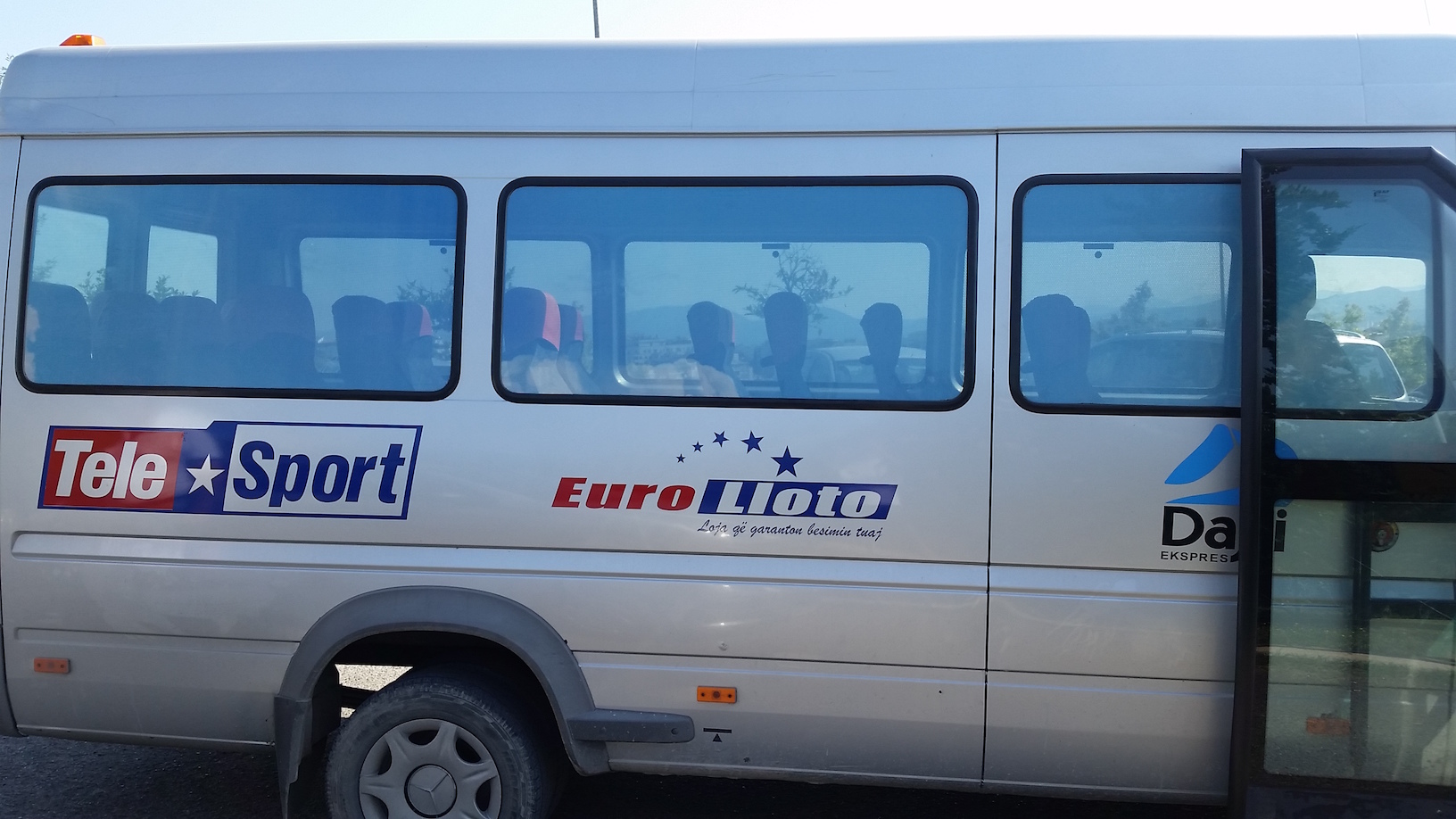 By foot or bike
Since the station is 5 km away from Skanderbeg, running or biking to the station are viable options.
There is some information on the internet about hiking trails from the base of the mountain to the summit, but I'm not familiar with these routes.
Trail Map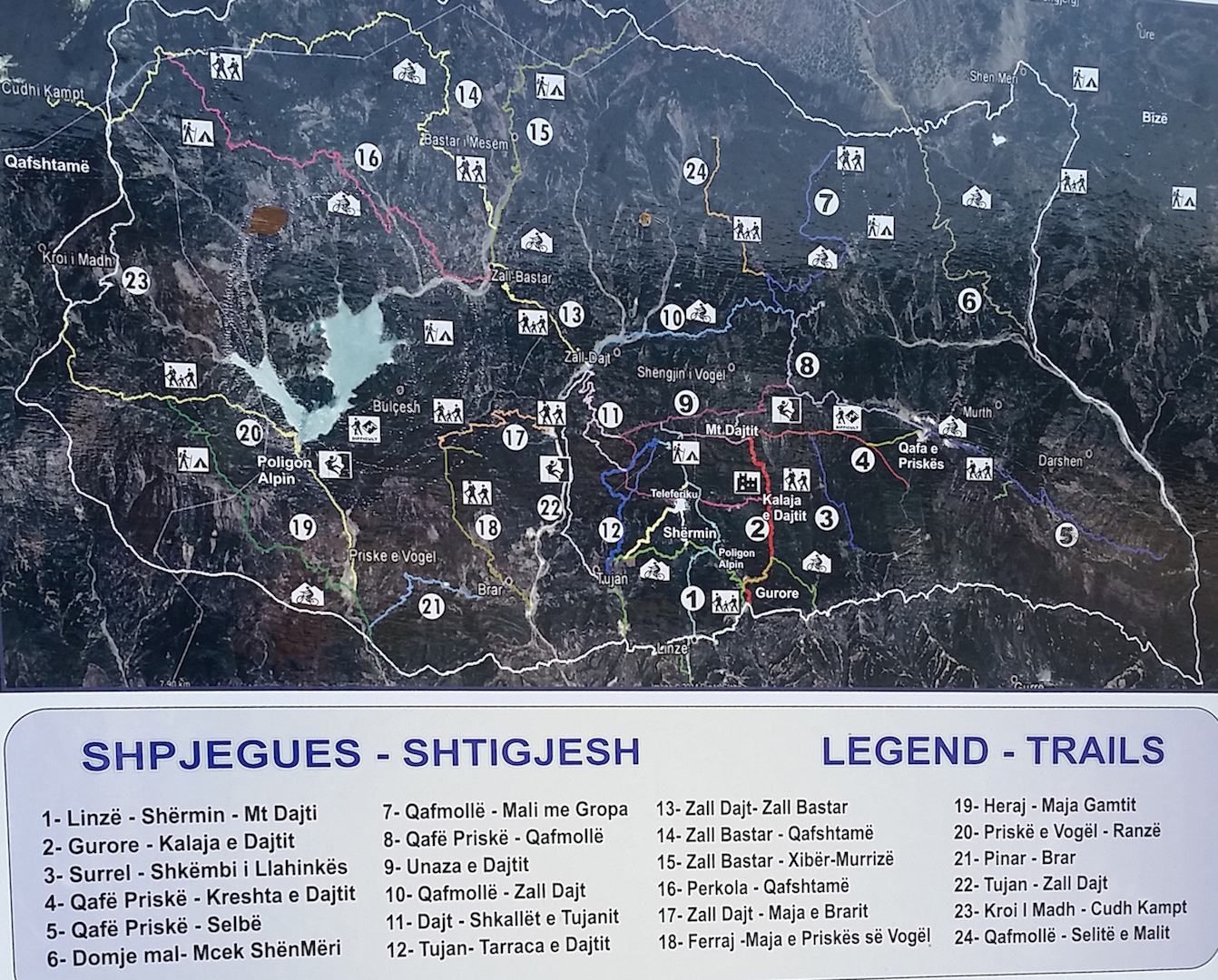 I didn't find this map very useful, and online reviews say that the trails are not well marked (I had this impression as well, though I didn't actually end up hiking – I crashed an Albanian Sunday barbecue instead).
Last updated: August 2015