Transportation from Tirana to Durres / Schkoder (Albania)
Published on 31 August 2015
This article contains bus directions based on my travels in Albania in August 2015. Durres is a coastal city around thirty minutes away, containing ferries to Italy and beaches.
Schkoder is a historical city around 1.25 to 1.75 hours away, depending on traffic. It is a northern border city with bus transfers to Ulcinj, Montenegro.
Confirm these directions. Two years ago, the bus to Schkoder was at a different location, and some of the directions that I found were outdated.
Directions to the bus stop
The Google Maps diagram below shows the bus stop, which is in the roundabout of Karl Topia Square. It shouldn't be too hard to find the correct bus: each bus has a person shouting its destination.
Bus
The buses, known as furgons, are more akin to vans or cars. For an afternoon bus to Durres, I took a van that fit approximately 15 people. For a 7 AM bus to Schkoder, the vehicle was someone's five-seat Volkswagen. Don't be worried if it just seems like you're getting in someone's car (you are).
The buses don't leave until they are full or almost full. For Durres, this seems to be approximately every thirty minutes. For Schkoder, this seems to be approximately every hour.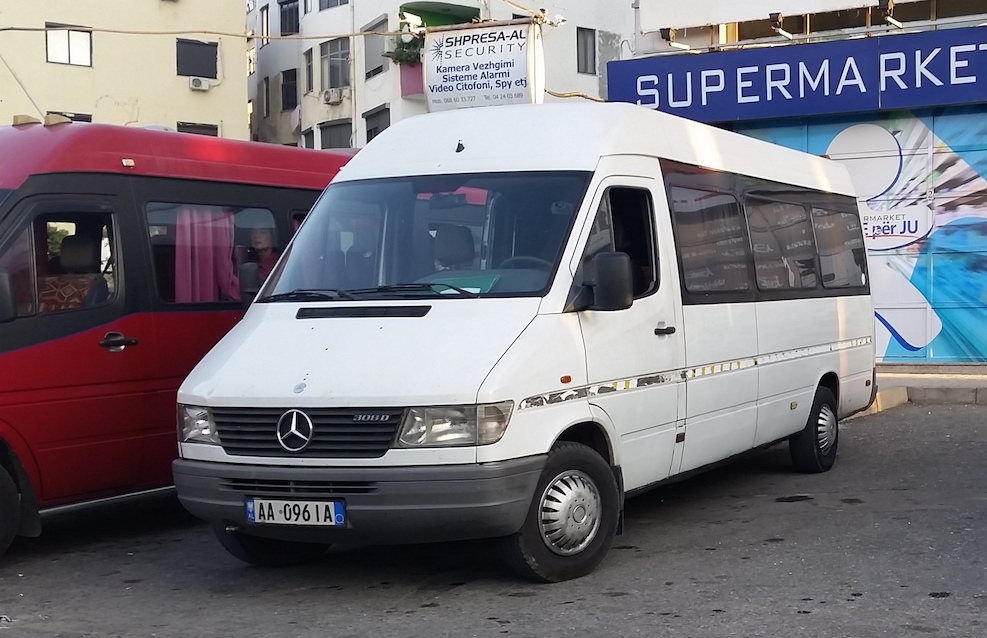 Fare
In August 2015, the fare for each direction was:
150 lek to Durres
500 lek to Schkoder
The drivers take euro. If you want to get rid of some remaining lek, they also take euro-lek mix.
Enjoy the Albanian music on the drive!
Last updated: August 2015