Dubrovnik Bus Departure Schedule (Croatia)
Published on 2 September 2015
This article contains the bus schedule for departures from Dubrovonik, Croatia. Dubrovonik is a popular coastal destination (and the filming site of King's Landing for the Game of Thrones TV show!).
Last updated: 1 September 2015
Timetables may differ between on and off seasons. My trip was at the beginning of September, which is on the border of on and off seasons.
Timetable
If you find an updated timetable during your travels, please send it to me to update this page for other travelers.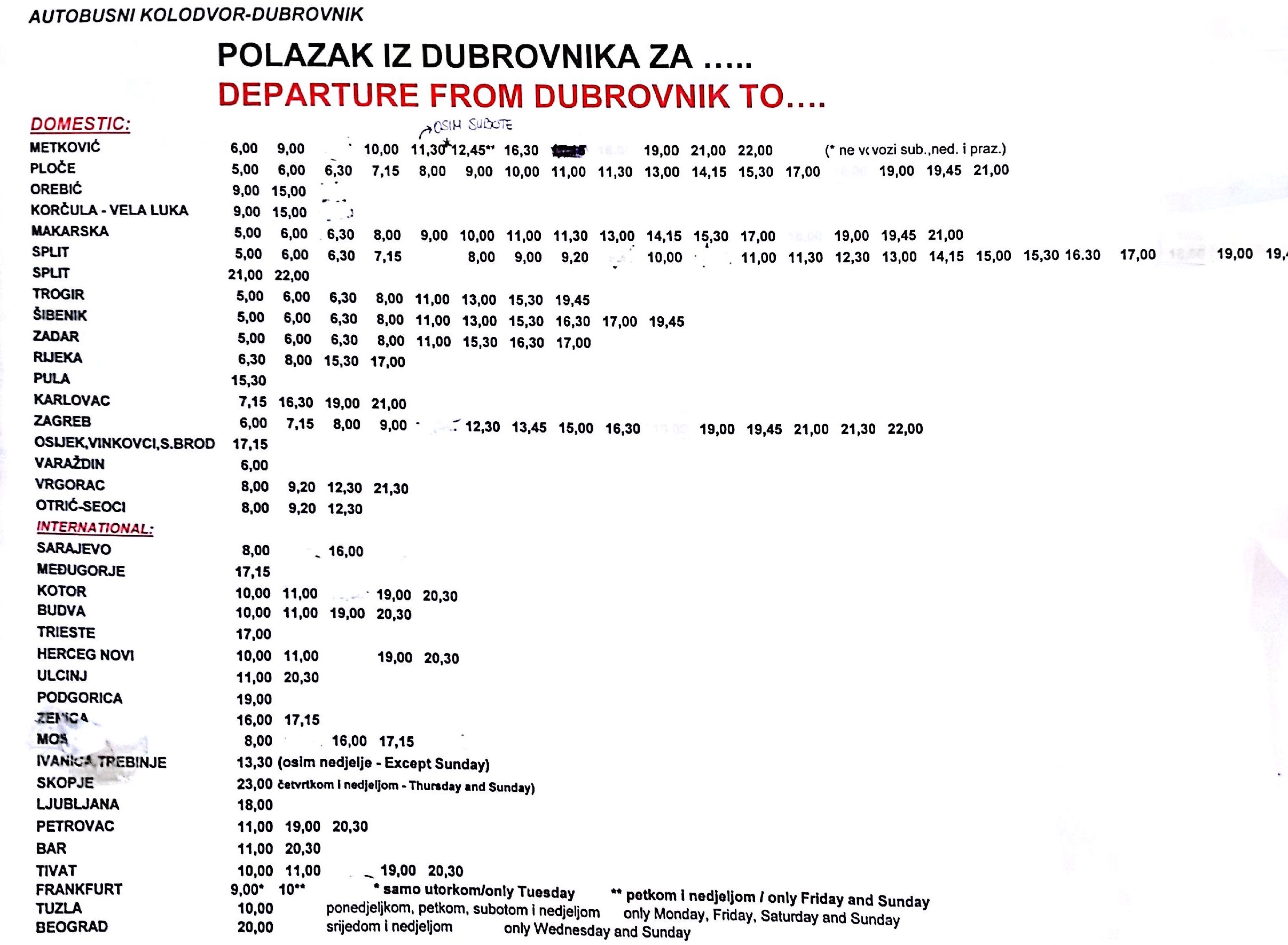 Destinations
International:
Sarajevo
Medugorje
Kotor
Budva
Trieste
Herceg Novi
Ulcinj
Podgorica
Zenica
Mos
Ivanica - Trebinje
Skopje
Ljubljana
Petrovac
Bar
Tivat
Frankfurt
Tuzla
Beograd (Belgrade)
Domestic:
Metkovic
Ploce
Orebic
Korcula - Vela Luka
Makarska
Split
Trogir
Sibenik
Zadar
Rijeka
Pula
Karlovac
Zagreb
Osijek, Vinkovci, S. Brod
Varazdin
Vrgorac
Otric-Seoci